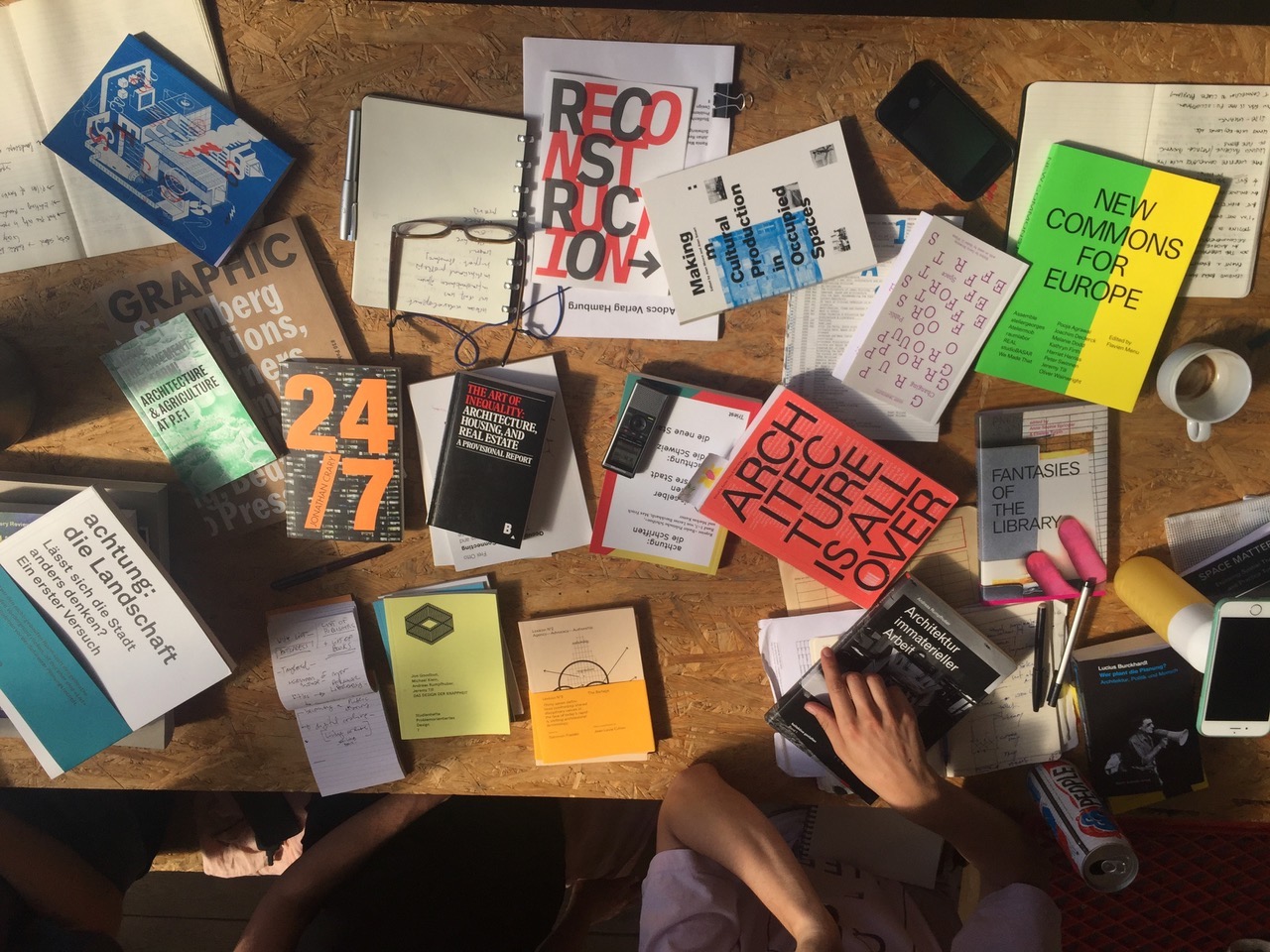 Browse, Read, Exchange
Books People Places' Library-Book-Nook-Hybrid
What different forms could a hybrid library-book-nook take? How might this respond to and reflect the site where it is located? And what about the wider context of publishing today – what does it mean to publish, how different voices find their place and what kinds of formats are possible in the print and digital, networked space of the contemporary? And how do publications find their way to their readers? What is the nature of this process of mediation between authors, editors, publishers and distributors?
Together with Peter Schmidt and Maria Mora, from Books People Places, a studio, a library and a bookstore located in Berlin-Schöneberg with a specialist focus on architecture and urbanism, this workshop explored the idea behind curating a selection of titles that responded to Making Future's own hybrid library-bookshop space as collective that is able to evolve and expand over the long term.
BPP began its life as Schmidt and Mora very own archive. The act of lending items from this archive and the network of relations this practice can create informed their intention to exist somewhere between a library and a publisher. In opening up their collection and placing it in an open space (both physically and digitally), they began a long-running curatorial endeavour that is simultaneously textual, visual and spatial.  A wide-ranging selection of books in both form and content were brought to the table that resonated with the site and the content of the plug-in – both with regard to the ecological context but also in terms of the history of Berlin's urban politics.
Books People Places opened its doors in 2016 as a bookstore, library and distributor in Berlin Schöneberg. Maria Mora and Peter Schmidt specialise in Architecture, Urbanism, the general discourse about the city and the practice of publishing. We invited Peter and Maria to curate and design a hybrid library-bookshop as part of our plug-in at the Floating University in July 2018.